Welcome to Moonstone Aerials
01424 734600
Specialising in Digital TV Aerials, Radio Aerials, Freesat and Satellite dish installations covering East Sussex and surrounding areas.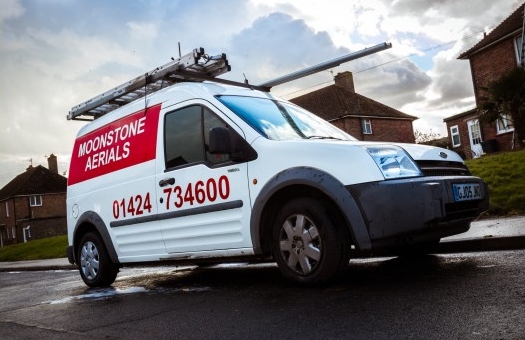 Moonstone Aerials specialises in all aspects of Digital Television, Radio reception and Internet Streaming. It has been run by Andy since the business was established in 2004 and is based in Bexhill-on-Sea on the East Sussex coast.
We can supply and install digital TV aerials to receive "free to air" television. Our radio services include FM radio aerials and Digital Audio Broadcasting (DAB) Radio aerials.  We can also install digital receivers and Satellite dishes for Freesat and dishes for SkyQ and Freesat 4K.
Andy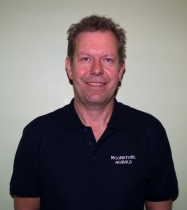 I commenced my career as a trainee Technician Apprentice with British Telecom in 1981. This involved learning about all aspects of communications and good background training for keeping up with continuous change in technology. After my apprenticeship finished I worked in a Telephone Exchange and then as a Faultsman/Jointer on the external cable network. When this position went to private contractors I left British Telecom after fifteen years of service and joined Granada as a Satellite and Aerial Engineer in West London. On Relocating to East Sussex I joined a well known Eastbourne aerial company where I worked for five years until leaving in 2004 to start up my own business.
Key Tools
We use a Digital Spectrum Analyser Meter which gives greater accuracy and fault analysis as digital signals rely on measurements and not visual diagnosis.
Guarantees
All estimates and advice are free and our work is fully guaranteed for a year.
Future
It is important to keep up to date with technology as it changes so quickly, therefore we are constantly researching new products and are in touch with any future developments, which in turn gives the customer the best possible service.
Customer Service
It has always been our aim to provide customers with a service we ourselves would expect to receive and believe we have achieved this, proof of which a high proportion of our work stems from recommendations. All our work is carried out with great care and attention paid to health and safety. We too offer an after care service which has proved invaluable to many customers.